Economy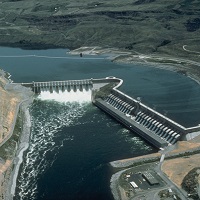 The economy of Bhutan is primarily agrarian. Agriculture is the main source of earning for rural people, and animal husbandry is also one of the preferred occupations in the country. The main crops grown in the country are wheat, rice, buckwheat and maize, and two prime cash crops grown in the country are apples and potatoes.

The forests in Bhutan are characterized by Cane and bamboo trees and people are skilled in making products using these woods. Tourism also contributes to the economy of the country and generates jobs for the educated lot of people in the country.

The talk about the economy of the country cannot be complete without the power sector. Some of the current mega projects on which the economy of the country is relying immensely are Chhukha Hydro Power Corporation, Tala Hydro Power Corporation, Baso Chu Hydro Power Corporation and the Kurichu Hydro Power Corporation. Bhutan has abounding water resources and can utilize them to produce 30,000 MW of electricity.

Lately Bhutan is supplying power to India also. The manufacture sector in the country is also growing. There are many industries in Pasakha such as steel &Ferro silicon, cement plants, calcium & carbide and wood-based industries. The country is known to have highest per capita income in whole South Asia.